What is Profhilo?
Profhilo is a hyaluronic acid-based injection that stimulates the skin by hydrating, tightening, lifting, revealing healthy glowing skin.
What's another bonus about Profhilo? There's no recovery time! All you have to do is sit back, relax, and let our practitioners make you more beautiful than you already are.
How does Profhilo work?
There are 5 injection points on each side of your face, neck, or other desired area.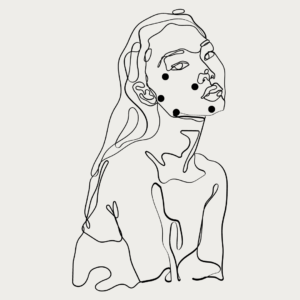 Here at Re:Nu, Profhilo is one of our most common treatments. Below are some frequently asked questions asked by our patients:
  Do you offer a Profhilo multipack?
-Because we offer Profhilo for as little as £299 per syringe (which is less than what other clinics offer, usually round £350) we don't offer multipacks because you're already saving! (Keep checking back for further offers and discounts)
  Am I suitable for Profhilo?
-Thankfully, we offer short but very thorough facial aesthetics consultations so we can determine if this treatment is right for you. If you can't make it to our clinic, we also do video consultations to make it even easier.
  Can I get treatment the same day as a consultation?
-We carry out a consultation for every patient prior to treatment. This is important for Dr. Latha to assess and plan the best bespoke treatments for each individual. When you first hear about how great Profhilo is, you'll get hyped and want to do it immediately. Because we care about our patients, we to make sure expectations are met and that the treatment we offer is best suited for each individual. It is important to take home the information we gave you, have a think, and then book your appointment with us.
  What happens after treatment?
-Although there isn't any downtime, some patients experience redness and small bumps in the area the injection took place, but not to worry! It does go away within about 24 hours. You should book your next appointment 4 weeks later as per protocol.
If you're interested in Profhilo and have any questions, comments, or concerns that weren't addressed above, don't hesitate to contact us to book a consultation and we'll get you sorted!
Click here to be one step closer to youthful skin: hello@renudentalmedispa.com
Check out https://www.renudentalmedispa.com/profhilo and www.profhilo.co.uk for more information.